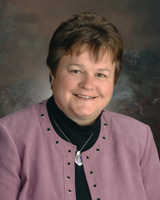 Welcome to Jane Jandrin, Door-Tran's newest Board of Director!
Jane is the Branch Manager at Nicolet Bank in Brussels and has spent years volunteering for Southern Door Athletic Booster Club and cheering on her three children and their teammates at various sporting events.
Jane is also the Treasurer for the Southern Door Education Foundation and the Secretary for the Southern Door Business Association. Jane also volunteers for the Senior Breakfast at St Francis & St Mary's Parish and is involved with Big Brothers Big Sisters of Door County.
Door-Tran has a diverse group of members representing different areas of our community. Jane is a perfect representative for the Southern Door community as a very involved resident of the Brussels Township!
Thank you Jane for all you do for our community and for joining the Door-Tran team!